Издана книга
Victor Dmitrievich Lakhno.
HIGH-TEMPERATURE SUPERCONDUCTIVITY. BIPOLARON MECHANISM
High temperature superconducting theory drew controversy after the discovery of
superconductors at close to room temperatures. However, a consistent microscopic
theory of HT superconductivity based on bipolaron mechanism leads to a better
understanding of microscopic and macroscopic description. By presenting aspects
of superconductivity now joined in a strict theory rather than separate models this
work is especially useful for graduate students.
Better understanding by combining the theory of superconductivity with that of
bipolarons.
Explaining numerous experiments on the thermodynamic, spectroscopic and
transport characteristics.
Problems and solutions for a successful exam preparation.
Prof. Dr. Victor Dmitrievich Lakhno
Scientifi c supervisor of the Institute of IMPB
RAS. Main achievements: New types of polaron
excitations in condensed media, magnetic systems,
theory of DNA charge transfer, superconductivity.
Awards: Russian State Research Award for
Outstanding Scientists, Krylov award of Russian
Academy of Sciences, Honoured Master of
Sciences.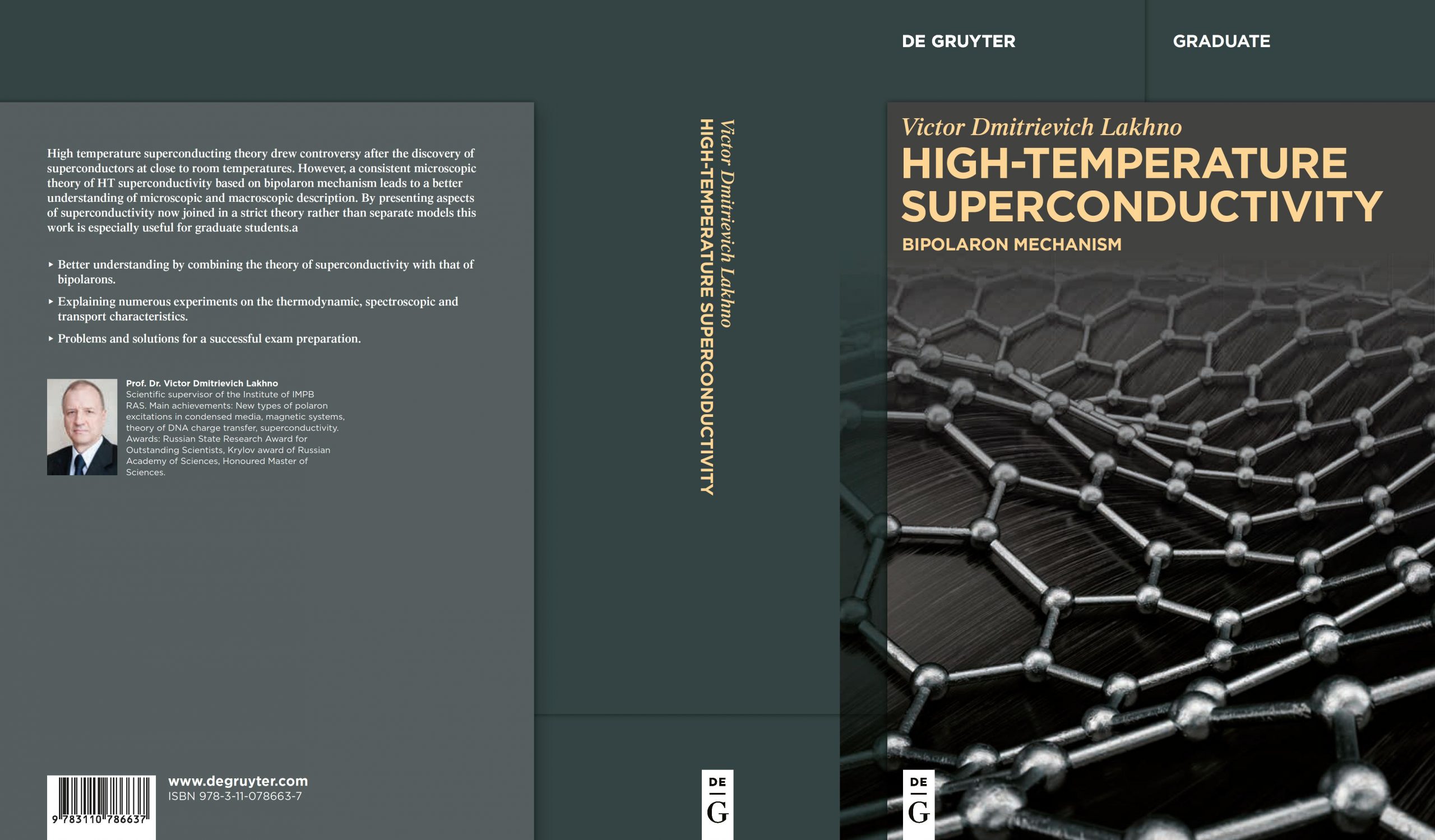 Скачать: